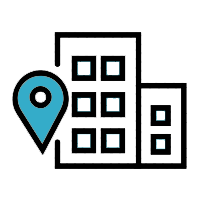 Business address
A virtual office is for you, who are perhaps working from home, but need a place to hold meetings occasionally.
Contact us on phone no.: 4949 4000 for at få en fremvisning af bygningen og hør mere omkring muligheder og hvordan vi bedst kan hjælpe dig og din virksomhed.
PRICE: 600 KR. per month excl. VAT
* A virtual office/business address is non-cancellable for 12 months and the deposit is 6 months prepaid rent.
** Transfer of business address to Roskilde Office Space without prior agreement, will be subject to 12 months rent.